SEA FREIGHT SERVICE FROM BANGKOK PORT TO HOCHIMINH PORT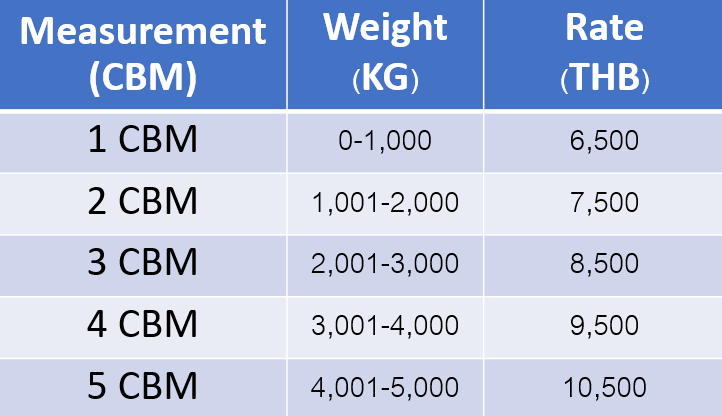 ** Above rates are subject to change with or without prior notice. **

Details

Sailing at Bangkok port every Saturday and Tuesday with transit time 15 days.
Documents for export cargo.
1. Commercial Invoice
2. Packing List
3. Other documents, catalogue, pictures, how to use of products.
Additional Service

- ADD PAPERLESS SERVICE (In case customer do not ever export/import shipment, customer have to register with Customs Department)
- Export / Import Customs Clearance service, please provide Commercial Invoice and Packing List.
- In case customer need Door to Door service, please provide full address of sender and receiver.
- Packing Service (Wooden Crate/Case, Plastic Pallet, Wooden Pallet and Fumigate, please contact us.


For more information please contact us;
TOGETHER FREIGHT INTERNATIONAL CO.,LTD.
Tel 02-550-7445, 02-550-6317, 095-141-7963, 086-361-5614
Line ID: togetherfrt